Office design these days tends to the staid and practical – squares of space carefully rationed out to individual employees, uniform shelving and seating, all illuminated in that ghastly greenish fluorescent glow.
Fortunately, there are ways around cookie-cutter office design. Like flowers growing from cracks in the pavement, your own design sensibility can be brought to bear onto even the most boring workplace. Just don't be afraid to project your own style onto your office, and you're good to go!
Look through these examples, and take some inspiration to work.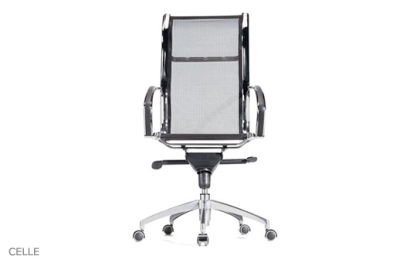 Image © Herman Miller, Cubicles.com
Herman Miller Celle Chair. A classic that adds both comfort and class to any office space, the Celle Chair from industry leader Herman Miller offers great value in an adjustable ergonomic mesh chair.
The Celle's Cellular Suspension mesh technology provides comfortable seating with the added bonus of looking extremely sharp. Cellular Suspension moves with you – its loops and cells flex individually to give you the best possible support, however you move.
Get your Herman Miller Celle Chair from Cubicles.com's seating page, where the Celle and many other cutting-edge seat designs are just waiting for you to take one of 'em home.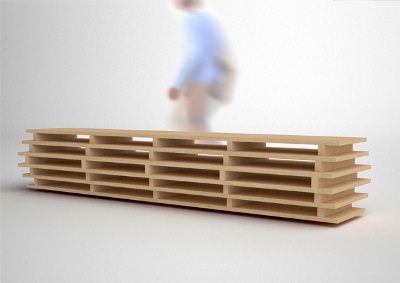 Image © Aissa Logerot
Side Bookcase. A side-standing bookshelf? Yes, says designer Aissa Logerot – having one's books on the side frees the walls for pictures, yet protects books from spills and stains.
This shelf, crafted out of plain wood planks, is an ideal addition to any modern office. You can use it as a coffee table, media center, or as a room divider; multiple functions that can only add charm to one's office design.
To see two more smashing designs, click "read more".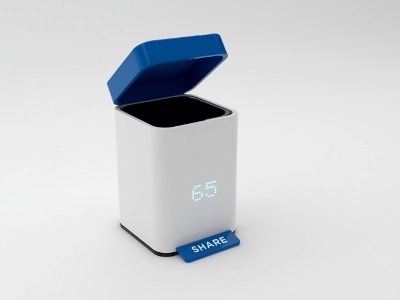 Image © Burak Kaynak
Share/Trashcan. Turkish designer Burak Kaynak conceptualized a trash can that seamlessly fits into the social media landscape: a smart step-on trash that advertises the number of steps made on the foot pedal, reflected on the can's surface via LED counter.
Kaynak doesn't say whether the can tweets each step to the Twitterverse via Wi-Fi, but it's the next logical step. If a matrimonial bed can tweet the newlyweds' relations to the world, why can't a trash can do the same with its own business?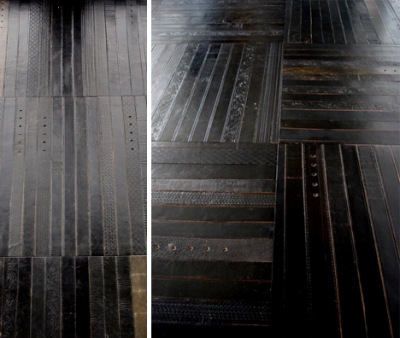 Image © Ting London
Floor tiles made from vintage leather belts. If you have the dosh for this, these floor tiles made from recycled leather belts are just the thing to add the right note of warmth to your office design. Not that leather flooring itself is familiar, but the feel of aged leather underfoot, and seeing leather belts tiled across the floor, ought to be a treat to anybody walking into your office space.
Of course it doesn't come cheap – $70 buys you one square foot of leather-belt floor tiles, which you can source from London leather provider Ting London.
1 Comments
Leave a Comment
You must be logged in to post a comment.
---